Call the Best Wallpaper Hangers Auckland Wide! No obligation FREE measure and quote.
If you are not experienced with wallpaper installation you can waste a lot of time and money with an unsatisfactory end result. Expertise will ensure that you get a professional result that will add value to your home or office.
Elite Paperhanging will ensure that you get a seamless finish that will create the wow factor to your home or business space. Our services include the removal, installation and repair of all residential and commercial wall coverings within the industry. Whether you need the removal of old or damaged wall coverings, vinyl or natural materials, the installation of residential or commercial vinyl wall coverings, custom wall murals, or the repair of damaged wallpaper, our prices are competitive, and our quality speaks for itself.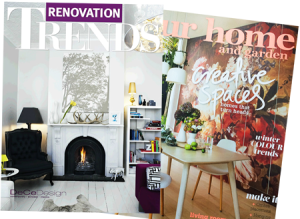 We have completed a number of projects that have had accolades and have featured in trend magazines. When it comes to wallpaper hanging, our professionals are here to help make your design wishes come to life. We like to consider ourselves a full-service wallpaper installation company. We can help you out with:
Wallpaper Removal Auckland:
Leave the hard part to us professionals! We'll complete wallpaper stripping in no time and provide wallpaper installation that will last a lifetime.
Wallpaper Hangers Auckland:
Wallpaper can provide textured relief, colour and design options, Enhanced surfaces for plasterboard by improving the surface strength and minimizing potential defects such as critical light conditions.
Wall Decals:
Wall decals are stylish and removable vinyl graphics, designed to embellish your space! They are an exciting new way of adding flair to your home decor. The designs have a matt/satin finish, giving the impression that the design has been professionally painted on your wall. The vinyl is self-adhesive, easily installed and will last for over five years if applied and maintained correctly. If applied to exterior surfaces, the life expectancy is reduced to around three years.
Grass-cloth and Weaves:
For a more natural look, we can implement cork, grass, paper weaves, and much more.
Wall Art Murals:
A truly whimsical solution for wallpaper installations on Long Island are Ghassan's wall art murals.
Elite Paperhanging is your assurance of quality, integrity, and honesty. Just look at what our customers have to say below…